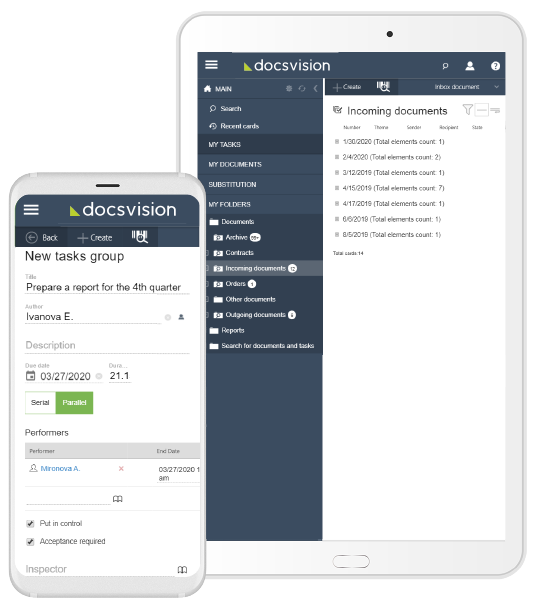 We help manage documents and business processes
Docsvision is an ECM platform with ready-to-use scenarios for automating document flows, setting up corporate electronic archives and managing business processes.
WHAT WE OFFER
ECM platform Docsvision for your company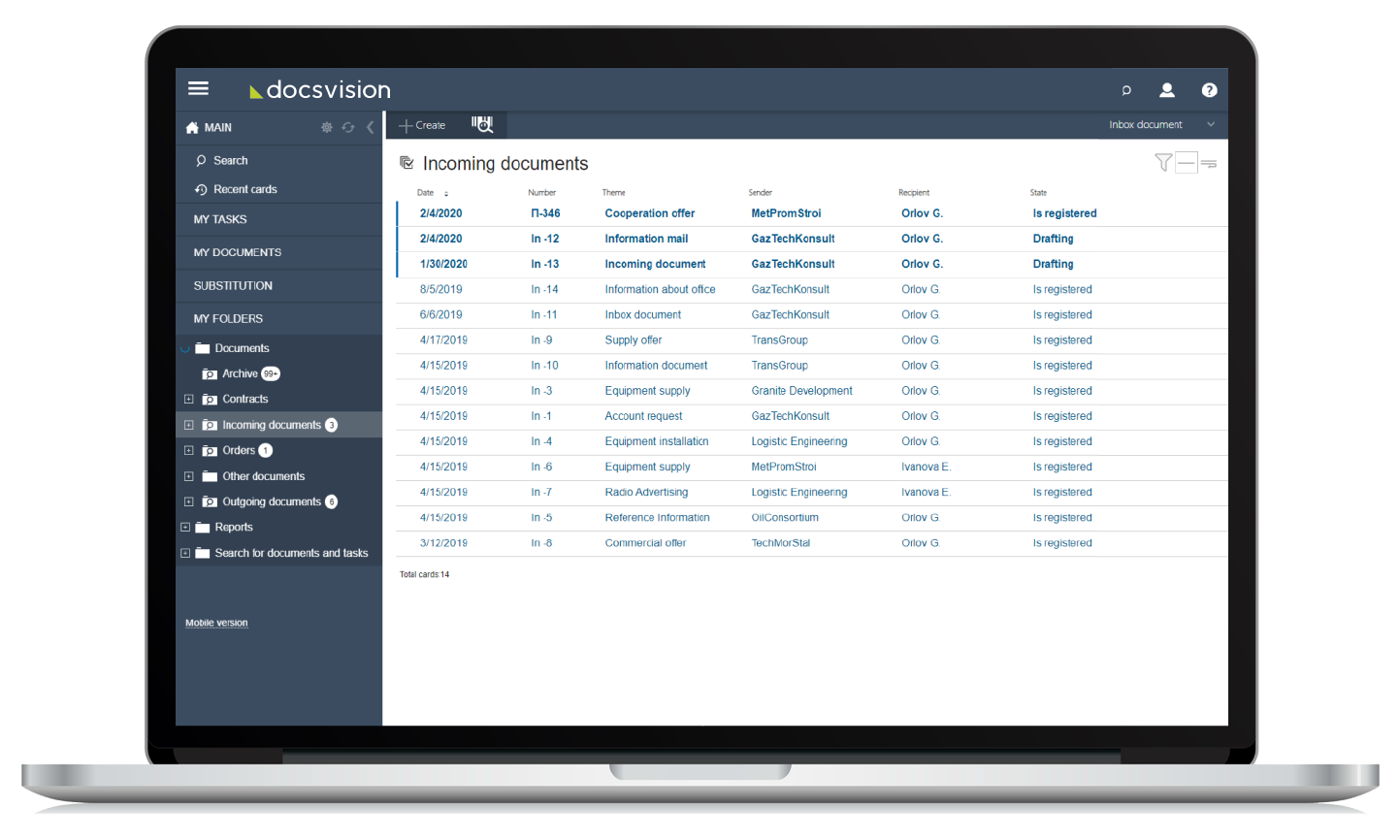 Electronic archive

Input, store, recognize and tag your data with barcodes quickly and conveniently

Documentation management

Manage, discuss, approve and control each document with ease

Contract management

Approve and exchange documents with your contractors instantly

Assignments and supervision

Manage workgroups, meetings and assignments

Tailored solutions

Find the best solution for your business needs which is backed up by expertise of our customers
100 000 Up to simultaneous
users
700 000 users in
total
32% of federal ministries and
public offices use Docsvision
100% Russian
software
1500 Docsvision
implementations
2005 The Docsvision
company was founded
Demonstration of the Low-Code Docsvision platform at work
OUR GEOGRAPHY
Docsvision is always nearby!
Implementation expertise and technical support for Docsvision are available across all Russian and CIS regions via our geographically distributed partner network with 100+ contractors.
100

PARTNERS
IN RUSSIA AND CIS

6

CENTERS
OF EXCELLENCE